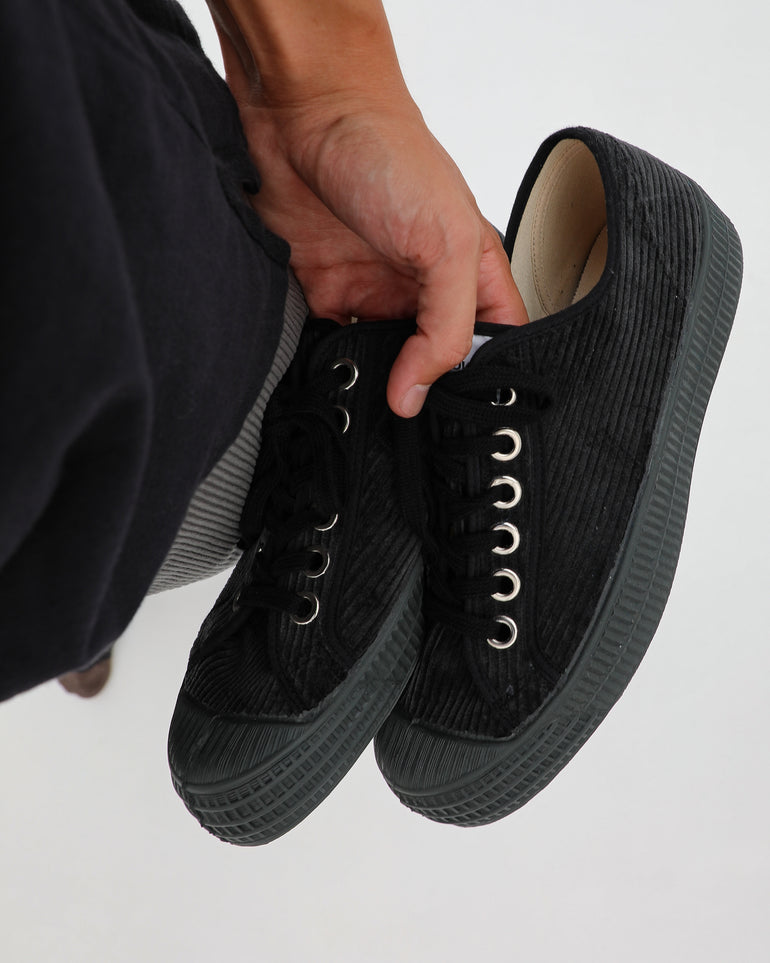 Novesta Sneaker Roll Corduroy Black
NOVESTA SNEAKER ROLL CORDUROY BLACK:
- Petrol Novesta corduroy sneaker.
- Every pair is handmade from natural rubber and this pair comes with a 100% organic cotton canvas upper. 
- Composition: Upper (Cotton 100%) and Shell (Organic Cotton 100%).
- Limited stock.

- Made in Slovakia.
---
Novesta Sneaker Roll Corduroy Black